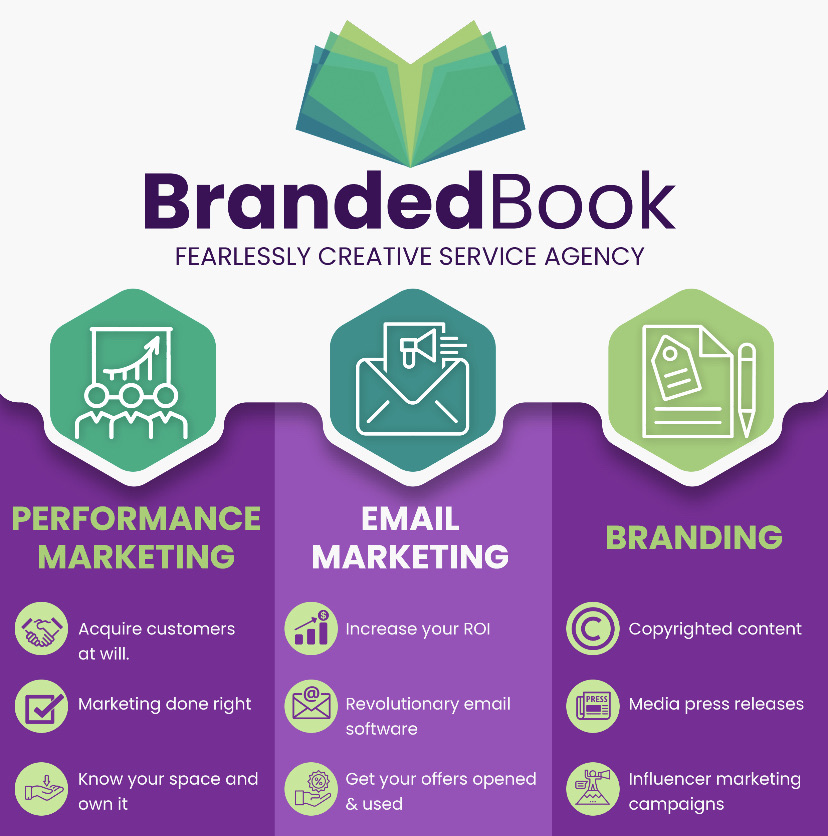 Digital Marketing has taken over the way brands "market" over the last decade. Branded Book is a marketing agency that consists of Multiple decades of friends ship and industry experiences collided together to create a book of resources covering all angles of online marketing, management and branding in the wellness, health & beauty and cbd space with premium quality CPA (cost per acquisition). Premium internet traffic is how branded book (www.brandedbook.com) is able to innovate and stay ahead of the competition.
From consulting benefits of fortune 5 hundred companies with 100s of employees to running 100s of  7 figure monthly gross revenue campaigns between these 2 teams we've covered it all.
Using the experience, resources and the tools we've used for our own products, brands and successful companies we have created packages and services structured to help brands grow gross and net revenue, raise ROI tremendously and aggressively, raise stock value by increasing brand awareness and gross sales.
Combining evolving affiliate marketing, high quality copy written press releases that is picked up by all media outlets we allow marketing budgets go longer. Branded book is also being recognised for its influencer programs along with e giveaways and ad campaigns(www.brandedbook.com) has created a formula that speaks volumes. Work with Branded Book to obtain visible results every brand & product deserves and needs.