Blogging has become the 4th branch of power, moreover it is faster and stronger than the media. Why it is so? The coverage is livelier and wider, the response is faster. Bloggers work in dialogue with their audience, they see and hear them, and that is why blogging has captured the whole world. Through online broadcasting it is possible now to create an empire, spread panic, launch a war, but what is more important it is possible to create POSITIVE CHANGES. Therefore, this year the International Investors Congress 2020 has put more emphasis on Bloggers and hand them the investment torch, because blogging is a highly profitable, and what is more important a low-cost sphere for investment. Blogging makes money – both by itself and by promoting a business.
Special experts of the Congress 2020:
Sergey Shteps
@shteps_s
At the opening ceremony of on-line Congress he explained to investors:
→ Why it is so profitable to invest in blogging and in bloggers
→ What are profitability and risks
→ Examples of successful and unsuccessful cases
Pros and cons of promoting your product through bloggers Sergey Shteps @shteps_s), actor, millionaire blogger, writer and screenwriter. He managed to win the audience with his spontaneity, talent and sense of humor. Soon he will present his first series, where he acts as a scriptwriter.
Experts have already estimated this project as profitable for investment. And continuing the topic of blogging, congressmen will consider the film industry for investment.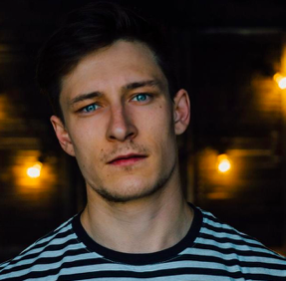 Vitaly Fedorin
@fedorin_vitalii
Millionaire, investor, producer, public figure, actor Budgets of his film production seldom exceed 2 million € Basically Vitaly invests his own funds. He invested millons of dollars in one of his film, and it paid off in worldwild market. Mr. Fedorin defined the risks and payback in the film industry as follows: "if we talk about money, in worldwild market films are not only paid off, but also very profitable – from 500 to 700%. The math is simple. You invest 2 million € and you get back € 10 million. No mediators and full control over investment" Vitaly's current project is focused on social networks and Youtube. Also his studio is one of the first which integrate new social network as application in series. Here illumimapi.com you can learn about it more. Vitaly native places a sponsor in the plot. We can also that the plot is a native advertising of this new application.
fedorinvitalii.com
https://instagram.com/fedorin_vitalii
https://www.youtube.com/c/виталийфедорин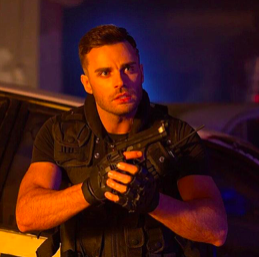 Askold Zapashny @askoldzap circus artist,
The representative of the Zapashny circus dynasty in forth generation. National artist of Russian Federation. The Trustee of Vladimir Putin in the elections of the President of the Russian Federation in 2018. He is a supporter and active popularizer of the circus with animals, acting on the side of the literate and responsible training based on dynastic experience work, strengthening of individual capacities of animals and humane attitude towards wards. Now Askold is working on a new project "Behind the Scenes of the Circus", a kind of online school on the YouTube channel, where they show backstages of preparations for performances with predatory Animals and peculiarities of interaction with them, circus tricks, educational programs for children. A world tour with a new program is planned in the future.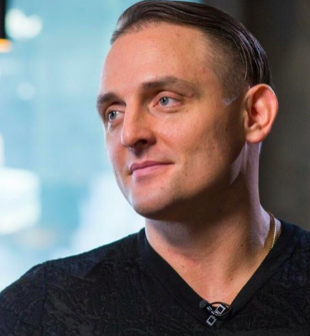 Andrey and Anastasia Lebedev
@lebedeva_blog
– entrepreneurs, producers and experts who are widely known in the blogging world for their legendary Instagram info products.
Trained over 250,000 people in their online school to monetize their blog and the skills they acquired. Stable monthly monetization of a blog with an audience of more than 1.1million subscribers amounts to several million rubles for many years.
The

first

in

the

Russian

market

have launched online training

for

creating

and

monetizing

blogs

on Instagram.

Earned

more

than

$

1,000,000

on

their educational

programs

Produced

and

launched

a

successful online school for one of the

stars

of

the

TNT

channel

(a

member

of

Comedy Woman), which from 0 investments in advertising in the first month brought more 2'000'000

RUB

In

partnership

with

Business

Youth,

they recorded and produced

a

blogging course for entrepreneurs.

With one famous blogger in

less than

a

month

they

created

an

online school for training InstaHelp for bloggers. Advertising investment and creation rate amounted to 500'000 RUB, and the profit became 7'000'000 RUB They

will

not

only

talk

about

wise

investing in blogging and

successful

monetization, but thanks to their experience

in

producing,

they

will

show you

a

specific niche for profitable investments!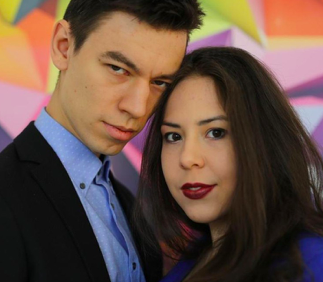 Maxim Chernov
@chernov_networking is an expert in networking and in developing personal brand. The founder of the company ProNetworking and Networking Academies. There are 400+ participants in the Academy now.
More than 25,000 people have been trained in Academy during 6 years Maxim is the author of a bestselling book and also writer of articles in Forbes, Vedomosti, RBC, Glamor, Marie Claire. He shared why do entrepreneur need to develop YOUTUBE- channel in 2020. Because it gives you:
The

opportunity

to

become

an

opinion

leader

Acquaintances

with

new

interesting

people

Attracting

new

customers

from

subscribers through your

channel.

Views and requests for advertising. You get

money from

advertisers.

Sponsored subscription

from

users

Affiliate

programs for commission from sales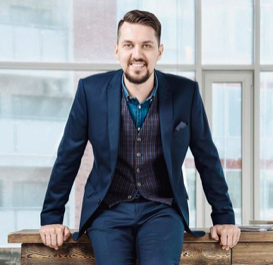 Anna Kravchenko
@annnnnna_kravchenko
Co-founder of the premium cosmetic brand ELAN professional line.elan.net.ua
The company's clients are professional make-up and eyebrow artists from Ukraine, CIS countries and Europe.
Co-owner of the chain of conceptual beauty salon "Scissor -hands". ruki- nozhnitsi.com.ua
The chain consists of 3 beauty salons with a distinctive concept and premium approach.
– Head of the profile training center "Academy of Salon Business Career" Scissorhands ". primaacademia.com Every month more than 100 students are trained at the Academy, 40% of them are citizens of other countries who come to study makeup, modeling and coloring eyebrow. Training in the service of modeling and coloring eyebrows uses a patented technology, which has no analogues in Ukraine and Europe.
Co-owner of the distribution company LA Distribution. https://ladistribution.pro Anna is an unusually purposeful, inspiring and creative person!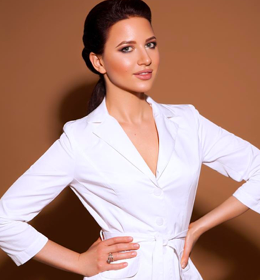 Daria Berg
@darya_berg
Blogger, founder of the Freelansika Online Education Academy with more than 500 thousand student.
She told us about the art of self-presentation using the example of online learning. She shared with us the story about her way from 15 thousand € of an investment to 130 thousand € of profitability in 4 month. Showed investors a comfortable educational environment where people can get a new demanded remote professions and practice in companies.
Where students can earn 50- 1000-2000 euros during education. "Our mission: in a warm and friendly atmosphere, we help people around the world to get new remote professions, to become free, happy and independent, enjoying every minute!" – said Daria. She presented us an organized planning in blog and open sensations.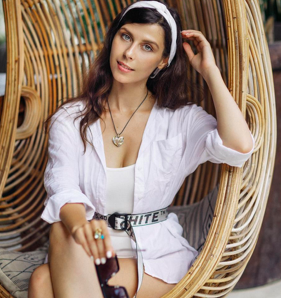 Tatiana Rybakova
@tanya_rybakova
– specialist in weight loss and healthy lifestyles, author of educational projects and the book "How I lost 55 kg." Selfmade girl who has been working with people all over the world, changing their attitude towards themselves, their shape and health.
Her courses more than 20 thousand people passed, the world media wrote about her and she was an expert leading TV programs in Russia. "Since 2012, I have been blogging about a healthy lifestyle and helping to put in order not only the external, but also the internal state," said Tatiana.
A launching pad for investing in healthy lifestyle will be offered by Tatiana to congressmen. Her experience and achievements in the field of Health and psychology are obvious, after all, Tatiana lost 55 kg and she was able to inspire millions of her viewers.