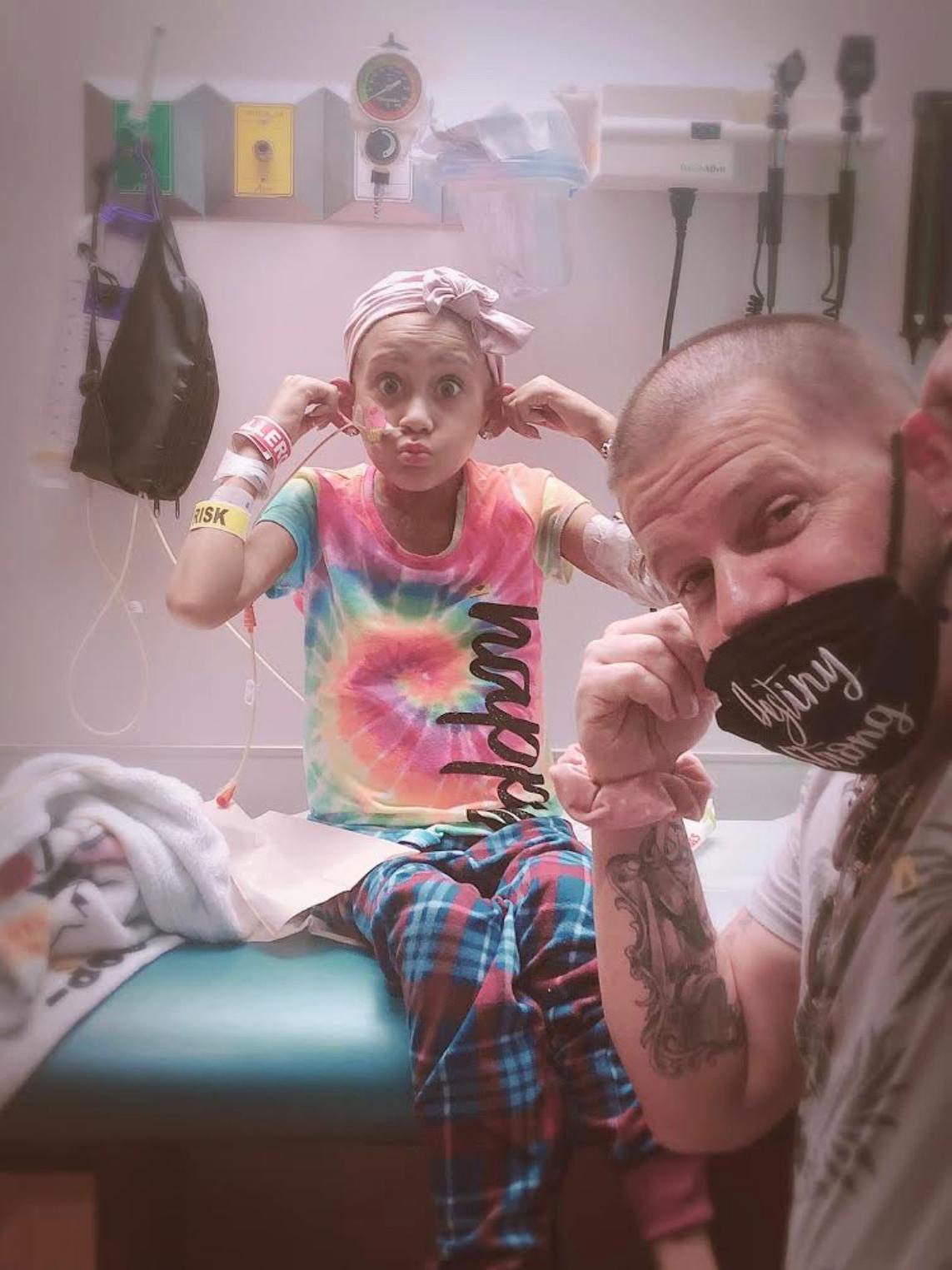 Until this past December, Destiny Riekeberg was a normal eight year old. Living in Pelham, Alabama, she enjoyed competitive dance, cheerleading, tumbling, and softball. She had an infectious smile that never failed to bring a smile to those who saw her. She lived as her parents wanted—school, fun, joy, and no worries.
On Christmas break this past December, she fell ill suffering from a pain in her shoulder and in her abdomen. Her pediatrician could find no cause and there was a troubling enlargement to her liver. Her parents were advised to visit the emergency room at Children's Hospital in Alabama. In January, just shy of her ninth birthday, Destiny was diagnosed with a rare form of liver cancer. Known as hepatoblastoma, this cancer accounts for less than 1% of the cancers diagnosed in children. As it is so rare, little is known about how to treat it.
Leaving behind her 3rd grade class at Pelham Ridge Elementary School, Destiny embarked on a grueling schedule of chemotherapy, radiation, and embolization therapy. Through every treatment, every surgery, the Riekeberg family has maintained their faith in God and while they pray for Destiny's recovery, they also pray that her experience will enable doctors and researchers to create new ideas, strategies, and programs to help other children with this volatile deadly disease.
Destiny is moving towards her ninth month of combating the disease. Unfortunately, the cancer has spread to her abdomen and lungs and she has recently been placed in hospice care. Regardless of the pain she endures, she continues to smile and serve as a symbol of hope for many families with children suffering with childhood cancer.
Destiny's family and supporters are using the #Destinystrong thread on social media to raise awareness of the virus and to show support for Destiny's fight. A GofundMe page is also available which can be found at: https://www.gofundme.com/f/destinystrong. Anyone who wishes to help may contribute, but the family is mostly asking for prayers of healing.
Links to earlier media coverages regarding Destiny's Story:
https://www.cbs42.com/news/local/destinystrong-for-pelham-girl-battling-rare-liver-cancer/
https://www.wbrc.com/2020/05/10/year-old-cheerleader-now-using-her-strength-beat-cancer/