After breaking into the music industry thanks to SDW Records and SDW Management, Jimmy Boss is now embarking on a new challenge : creating the new French rap media of tomorrow : Outsiders
« Hello Jimmy, can you explain to us a little bit what Outsiders.tv is all about ? »
« First of all thank you for your invitation to this interview, it is an honor for me to be able to answer your questions and allow me to promote my business.
Outsiders.tv will first be an Instagram page with monthly freestyle rap contests. The goal is to allow a general public to vote for their favorite talents and to promote new talents in order to give them visibility and give them access to a springboard to break into the music industry.
The goal is also to give the winners several types of rewards that will allow them to advance faster in their ascent. »
« It all sounds amazing, but can you tell us what rewards the winners can win by participating in these tournaments? »
« We'll start with the basics: money. We know that for most artists who have not yet signed with a record label, everyday life can be difficult. I have a lot of empathy for these young artists who often decide to stop everything to devote themselves to music and who find it difficult to pay the bills or their hours of recording in the studio. We will then start by giving the winners enough money to help them as best they can in their advancement. »
« I find it great to give a financial boost to young artists, what can you offer them in the future ? »
« Thereafter we want to offer them different projects, such as the production of a singles with the creation of a music video or even give them the opportunity to make the first part of shows of big artists.
The aim is also to introduce them to important people in the music industry like artistic directors of record labels or famous artists through my own contacts that I have been able to establish during these last years. »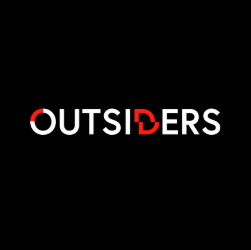 « How is it going to work exactly ? »
« We post the rules and instructions for the session just before the start of the month.
Artists post their video on their personal Instagram page by integrating specific hashtags allowing us to find them easily. We give the best start at the beginning of the month and then we select the best videos that we repost a week after the beginning of the month. We pass the account in private to avoid fraud (buying likes / buying views) during the voting week, then we close the votes and we go back in public to announce the ranking. The five who have collected the most likes will therefore go to the final where they will have to reiterate by posting a new video during the third week of the month. We will have a different jury specializing in rap each month: either a reputable artist or someone acting directly within the music industry to decide between the top five. A final ranking will then be announced at the end of the month taking into account the number of likes and the jury's opinion.
The winner will be rewarded directly and we will move on to the next month with new rules, new awards and a new jury. » 
« What are your medium / long term plans for Outsiders.tv? »
« The goal is to become big enough to be able to double or even triple the rewards, then to create a referent website in the rap media in France, a YouTube channel, a TV show, a radio, to have the monopoly of rap in France. »
« It sounds amazing, when are you going to kick off your first month of tournament? »
« Thank you, everything should start in April or May »
« Thanks a lot for your time Jimmy, we really hope to see you again in the next months because we are pretty sure that the extent of this project will be huge. Please don't forget to give us some news sometime ! »
You can follow Jimmy Boss on Instagram @outsider and @outsiders.tv
Check out his website for more informations and contact http://www.jimmyboss.com