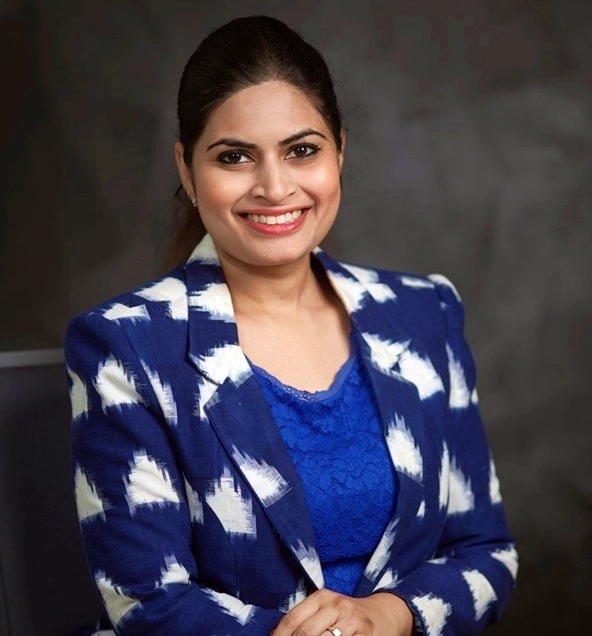 Deepthi Ganesh is a renowned fashion designer, well known in social and professional circles of South India. Hailing from Hyderabad, she has tonnes of rich accomplishments in creating innovative and highly successful designs for several movie actresses, models, and celebrities in her bag. With a strong exposure to a wide range of traditional, western, modern, and fusion fashion styles for several years, Deepthi has been thoroughly exposed to the constantly changing trends of Indian and global fashion.
Hailing from a family of professionals and doctors, left Deepthi with a target to mark in the field of fashion. Like all girls, she was passionate about dressing up since childhood. She grew up seeing her mother getting different clothes designed for her sister and herself which stayed with her. She then decided to study fashion designing, to make it a career choice which led her to pursue a fashion designing course after her B.E.
Deepthi says, "Once I got married, my life partner encouraged me and gave me enough moral support to start my own label 'Deepthi Ganesh' in 2015. I have created a Label which is the most reliable ally in creation of exclusive garments for
various occasions." Gifted with a keen sense of creativity and outstanding artistic visualization, she is known for conjuring some of the most exquisite designs in contemporary fashion, resulting in her being one of the most sought after fashion stylists in Hyderabad & down South.
She has catered to the very elite crowd in Hyderabad and styled many Tollywood celebrities. Understanding customer requirements and suggesting the right kind of silhouette for each body type, in-line with the current trend is her speciality. She is now one among the most foreknown fashion stylists of India and plans to expand her base to international geographies with promising creativity, style, comfort and quality.
Being the proud owner of a couture – Deepthi Ganesh Label, she has served more than 20,000 clients in the past 5 years in over 15 countries. Recently Deepthi showcased her latest Winter/ Festive 2019 bridal collection at India Runway Week, Delhi. This collection is a recreation of an Exotic Royal Indian era of grandeur, splendor and beauty of royal Indian palaces. The floral n faunal motifs and combinations of several other motifs from the artistic carvings gave great aesthetic pleasure. Resonating with symbolism, the collection also exhibited fine techniques of motifs embroidery, embossed 3D embroideries and beautiful colors of rose gold, marsala and beige.
She believes that fashion can be bought but style is innate. You either have it or you don't. She emphasises on style and not fashion per se. Her collections are for those women, young at heart, who have inherent style and love for varied designs! Her collection of garments have been designed for new era women with its style cuts. She always gives a personal touch to the garments, by closely monitoring her workshop and uses raw silks, hand woven pattu and moonga silk as base fabric for her creations.