Interviewer: Jane Williams, America Daily Post Arts Correspondent
Jane Williams: Good afternoon, readers of the America Daily Post. Today, I have the pleasure of sitting down with the remarkable young artist — pianist Ilya Ramlav, whose incredible journey from the small town of Kurchatov in the southwest region of Russia to the bustling streets of New York City is nothing short of inspiring. Welcome, Ilya!
Ilya Ramlav: Thank you, Jane. It's an honor to be here and share my story with your readers.
Jane Williams: Let's start at the beginning. You were born in Kurchatov, where your musical journey began. Can you tell us about those early days and your first steps in the world of music?
Ilya Ramlav: Certainly. Kurchatov holds a special place in my heart as the town where my passion for music was ignited. I took my first music steps there, and the support of my mother played a pivotal role in nurturing my talent. It was in Kurchatov that I embarked on my musical journey, which eventually led me to where I am today.
Jane Williams: Your journey took a significant turn when you and your mother moved to Moscow to study with maestro Andrei Diev. Can you tell us about that transition and the challenges you faced?
Ilya Ramlav: Moving to Moscow at the age of 14 was a transformative experience. I had the privilege of studying under the guidance of maestro Andrei Diev, and his mentorship shaped the foundation of my musical identity. The dedication that my mother and I showed during those long trips between Moscow and our hometown, covering 700 miles every weekend for a year, was a testament to our commitment. These efforts paid off when I successfully auditioned at the Gnessin College of Music and emerged at the top of the list of admitted students.
Jane Williams: Impressive dedication, Ilya. Your journey continued at the Moscow Tchaikovsky Conservatory. Can you tell us about the years you spent there and your experiences?
Ilya Ramlav: Absolutely. The years at the Moscow Tchaikovsky Conservatory were crucial in refining my artistic identity and honing my technical skills. My collaboration with Maestro Diev continued, and I am indebted to him for his guidance. Those years were marked by the opening of doors through international competitions, which allowed me to showcase my talent across Russia, Europe, and South America.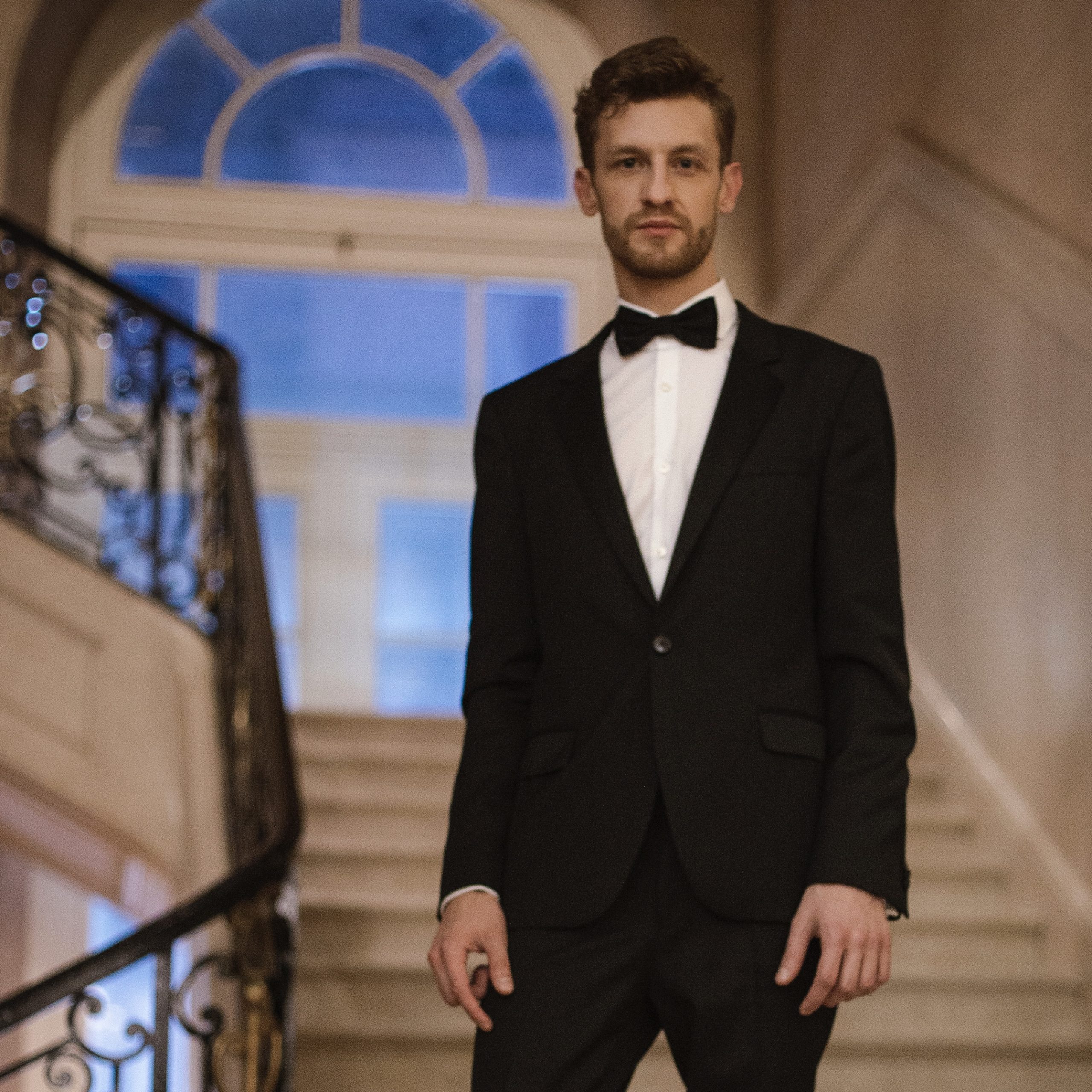 Jane Williams: After your time at the Moscow Conservatory, you pursued further studies in Switzerland. How did those years abroad shape your musical journey?
Ilya Ramlav: Switzerland provided a unique opportunity for growth and introspection. Completing my Master of Arts degree at the Hochschule der Kunste Bern under the guidance of Professor Tomasz Herbut was a transformative experience. Even amid the challenges posed by the pandemic, I was able to delve into new repertoire and reflect on my past while looking toward the future. An unforgettable encounter with the legendary Viktoria Postnikova further enriched my musical perspective.
Jane Williams: Your journey eventually brought you to New York City. Can you share your experience of studying at the New School and collaborating with renowned pianist Maestro Jerome Rose?
Ilya Ramlav: Moving to New York was a dream come true. The opportunity to pursue a postgraduate program at the New School with a full tuition scholarship was a turning point. Working with Maestro Jerome Rose, an esteemed American pianist, has been an incredible privilege. The city's vibrant cultural scene and the chance to collaborate with the M+A Group have added exciting dimensions to my musical endeavors.
Jane Williams: Your upcoming concert season sounds thrilling. Can you give us a sneak peek into what's in store for your audiences?
Ilya Ramlav: The upcoming concert season is indeed promising to be busy and exciting. I'm particularly looking forward to collaborating with the M+A Group, which will open new horizons for my creativity through partnerships with established artists and brands. I have performances lined up in various locations, including Salt Lake City, Utah, the Moab Music Festival, a South American tour, and a recital at the International Keyboard Institute and Festival in New York City.
Jane Williams: Lastly, Ilya, you seem to have a wide range of interests beyond performing. Can you tell us about your current pursuits, such as conducting and your transcription work?
Ilya Ramlav: Absolutely. Alongside my performance preparations, I am dedicating time to studying conducting and working on my transcription of Shostakovich's Symphony No. 6 for piano. These endeavors allow me to explore different facets of my musicality and continue evolving as an artist.
Jane Williams: Thank you, Ilya, for sharing your incredible journey with us. Your dedication, passion, and commitment to your art are truly inspiring. We look forward to witnessing your continued success in the world of music.
Ilya Ramlav: Thank you, Jane. It's been a pleasure to talk about my journey, and I'm grateful for the opportunity to connect with the readers of America daily post.