March brings with it National Disability Awareness Month, an opportunity for parents and educators to connect with their children through conversations of inclusion and acceptance. Research shows that activating the brain through reading can help build strong emotional intelligence and foster empathy. If you'd like to focus on growing these powerful skills with a child in your life, here are five outstanding children's books that feature a character with a disability.
Hello Goodbye Dog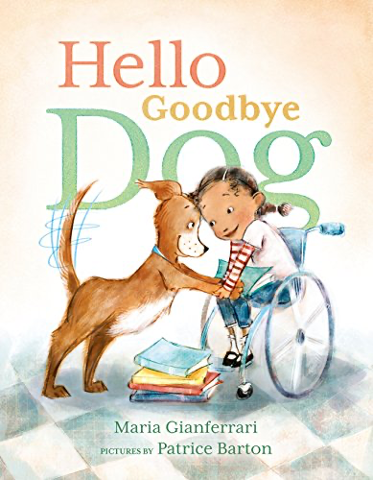 In this fun favorite from Roaring Book Press, Zara and her dog Moose have a hard time saying goodbye when it's time for her to go to school. Through the well-crafted storytelling of Maria Gianferrari, readers experience Moose's many escapes from home to go join Zara in the classroom. And they feel the sweet connection between a child and her beloved dog.
The book incorporates many subtle reflections on the difference an animal can make in an intimidating or overwhelming environment. The end of the book even includes additional information on therapy dogs and therapy dog reading programs. Readers enjoy the story's focus on Moose, which helps reinforce that kids are diverse and all need different things to feel happy, safe, and successful.
Mr. Gringle's Magical Wheelchair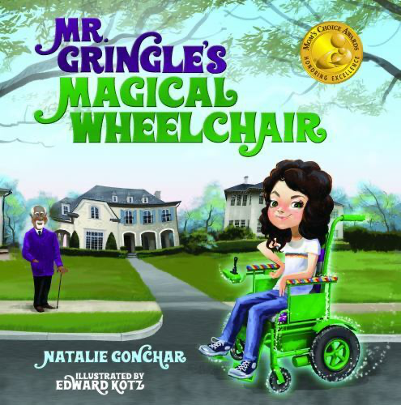 In so many children's stories, the child with the wheelchair is shown needing extra help from friends. But the magic of Mr. Gringle's Magical Wheelchair, is that main character Lisa ends up being the one to stand up to bullies and protect her friends.
Lisa's story draws in both the realistic challenges of using a wheelchair (like dealing with a busted wheel) and the unexpected strengths it leads to. When she and her friends come together to stand up for what's right, it's a powerful scene of triumph for all the characters. This award-winning children's book, written by 20-year-old Natalie Gonchar, is funny, relatable, and most importantly empowering. A highly recommended read for school-age children whether they have a disability or not.
Susan Laughs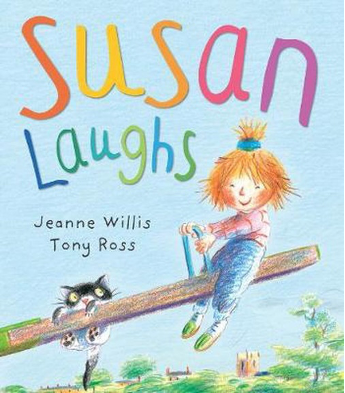 A rollicking, rhyming tale with thoughtful repetition, Susan Laughs highlights the surprising number of things kids share in common, despite there many differences. Susan is shown playing, learning at school, even riding a horse, and it's not until the final page that author Jeanne Willis portrays Susan in her wheelchair.
The little girl's capable, wholehearted adventures, shown through the expressive imagery of illustrator Tony Ross, resonate with young readers and foster the realization that we're not so different at all. Not only is this book a great pick for at-home, but educators also praise it for its early language-building potential, serving up exciting verbs and easy-to-understand sentence structures. It's an all-around wonderful addition to any bookshelf.
Amazing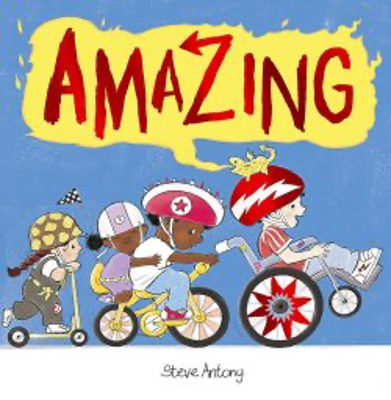 Often, children's books that explore disability focus on the challenges of the child and what they can or cannot do. But Steve Anthony's story, Amazing, does an amazing job of sending the message of acceptance home, not through the main character who is in a wheelchair, but through the boy's pet dragon, Zibbo.
The two, who are always playing and dancing together, love each other no matter their differences. When Zibbo gets too wild at a party and makes a mistake, the boy models understanding and acceptance, a moment that embodies the book's refreshing approach. Young readers love the little dragon and his hijinks but more importantly they take away the lesson that each of us is amazing, even with our differences.
Uniquely Me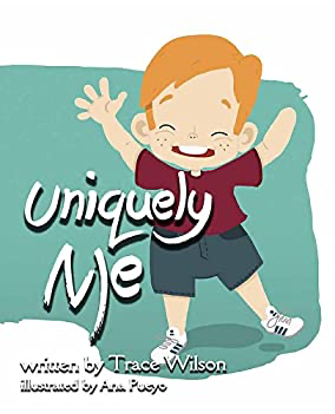 This self-published picture book from Trace Wilson carries with it a valuable personal message for children about how our uniqueness makes us shine. Though every child experiences concerns about fitting in, these worries can be especially strong for children with disabilities.
Uniquely Me teaches about differences that are easily noticed by others and is an excellent reminder to parents and caregivers of all children to start having open conversations about inclusivity early on. For anyone working to cultivate strong understanding and acceptance in their children, this is a read you don't want to miss.